Don't Overlook the Key to Revenue Growth
As healthcare organizations face extreme pressures from rising deductibles and copays, patient engagement initiatives strive to pick up the fiscal slack from climbing patient nonpayment rates.
While these efforts produce a myriad of positive clinical results, they do not address the most important driver of payments—the patient's needs and expectations as a consumer.
Join Dean Skonieczny, COO of Sirono and Stacy Calvaruso, Founder & CEO of Access Strategies, to see the financial benefits of a consumer focus for healthcare organizations. We'll show you how to assess the patient financial experience at your organization and show you solutions for providing customer service that grows revenue.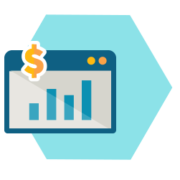 Register for the Webinar Today
Join Sirono on January 11, 2018 | 2:00 PM EST
The changing nature of healthcare financial management



The impact of consumerism on patient payments
Tips for assessing the patient financial experience
Solutions to drive patient satisfaction and payments